FOR IMMEDIATE RELEASE 
The Kingdom Heirs share their favorite Gospel songs on Something Good Volume Two 
The Kingdom Heirs' Something Good Volume 2 will be available April 26.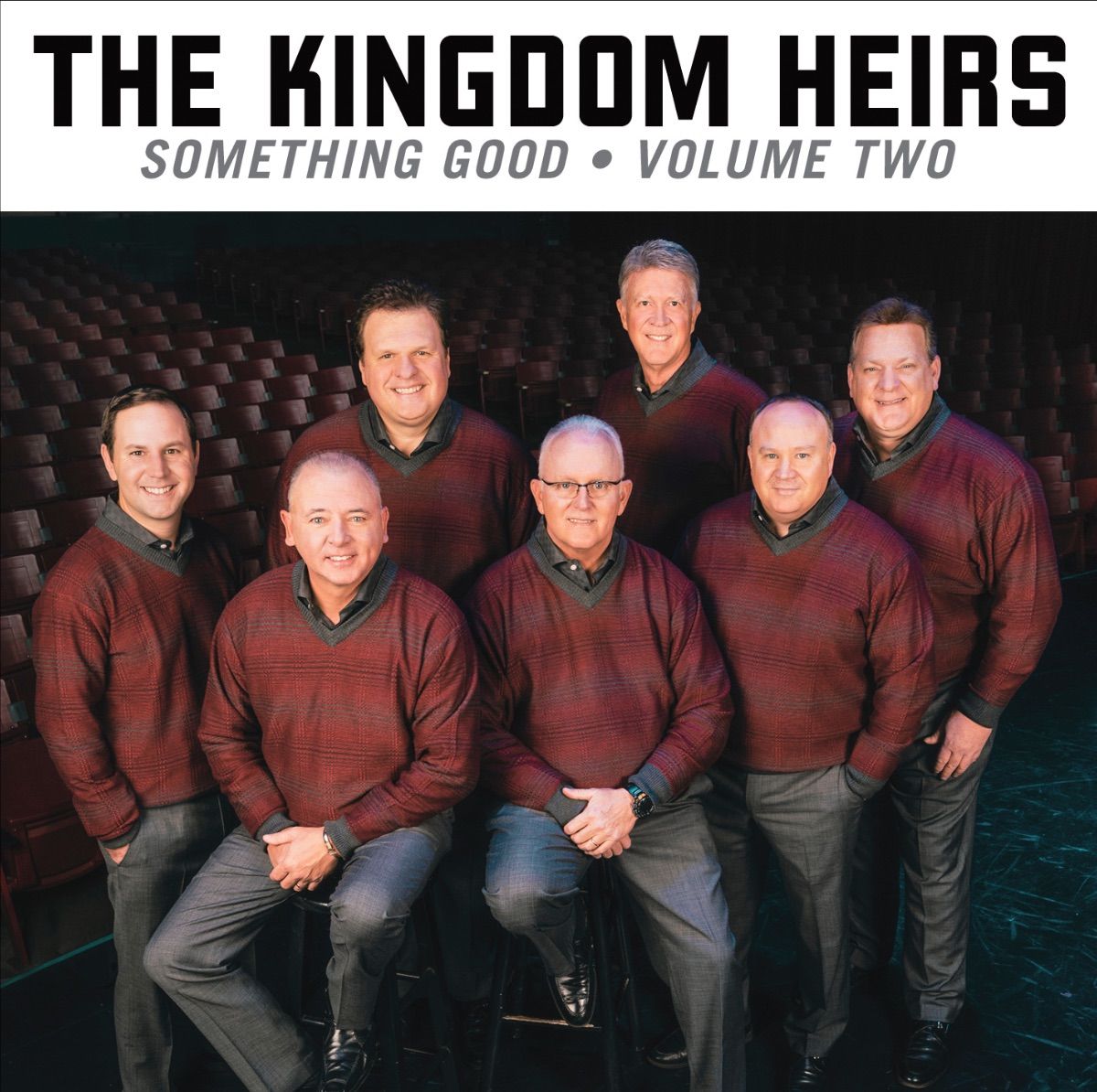 Arden, North Carolina (March 29, 2019) — The Kingdom Heirs are sharing some of their favorite Gospel songs on Something Good Volume Two, a collection of newly-recorded music from one of Southern Gospel's top quartets. It's a joyful reminder of all the Lord has done with songs retelling classic Bible stories and others about our own experiences with Christ in everyday life. 
"We recorded Volume One when Loren came with us — as something quick, really, with some of our favorite old and new songs. But everyone loved it so much it's become one of our most popular albums, so we decided to do Volume Two and hopefully have the same magic," says Arthur Rice, The Kingdom Heirs' lead singer. 
The album starts with, "What A Beautiful Day," a song about longing for the day Christ returns, that stays true to the well-known Happy Goodman Family version. 
"This standard is so classic that everyone knows what it is by the first few bars of the intro, and it shows off the incredible range of tenor Jerry Martin," says Rice. "He gets overshadowed so often that I'm not sure people understand what an incredible tenor he really is." 
On "The Lovely Name Of Jesus," Rice takes the lead with Martin, Loren Harris, and Jeff Chapman, joining him on the chorus. Rice says this song, written bySquire Parsons and originally recorded by The Kingsmen, has energy and sincerity with a message that simply the mention of Jesus can calm tumultuous situations. This is also the first single to radio. 
Other songs include, "It's Gonna Be A Good Day," "That's How I Know," "The Love Of God," "Something To Shout About," "Run On," "Thus Saith The Lord" and "When We Sing Around The Eternal Throne." 
The album ends on a joyful high note with "Joshua Fit The Battle of Jericho," a lively, upbeat instrumental with the award-winning Kingdom Heirs band of Andy Stringfield on piano, Dennis Murphy on drums and Kreis French on bass joined by a big band brass section. 
"This was such a fun album," says Rice. "It's a broad selection of tunes that hopefully everyone will enjoy." 
Something Good Volume Two will be available from Sonlite Records on April 26.  Pre-order it HERE.