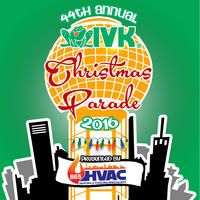 It's the 44th Annual WIVK Christmas Parade, Knoxville, Tennessee!
 
The parade starts at 7:00pm

Parade Route: The parade will step off onto Church Street and travel towards Gay Street, turn onto East Jackson Street and will disband in the Old City. You will see many floats, decorated vehicles, marching bands, majorettes, dancers, plus an appearance by Santa Claus. Let's not forget a special performance by the Kingdom Heirs as they represent Dollywood along with their families!
Come out and join us if you are in the Knoxville, Tennessee area!