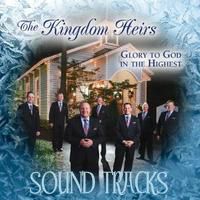 With the popular release of the Kingdom Heirs latest Christmas album,
"Glory To God In The Highest"
, there has been a lot of requests to make available the performance tracks to these Christmas songs.  We heard you and we have delivered!  The Christmas tracks are available today in digital format only and exclusively through our website.  You get nine digital sound tracks in the original keys by the Kingdom Heirs!  Just in time for Christmas!  So don't delay and purchase your favorite tracks today!  You can purchase them individually or the whole album!  
Go
here to purchase
the digital sound tracks.