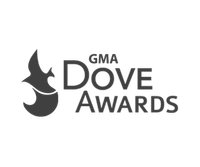 The latest album by the Kingdom Heirs,
A New Look
, has been setting records as well as industry standards since its debut.  From having a very successful debut, to having the first two singles,
The Chain Gang (written by Mark Bishop) and Pieces (written by Dennis Murphy)
making the top 5 in the
Singing News Charts
, as well as ranking among the top elite Gospel artists ranging from
Contemporary, Christian Rock, Praise and Worship as well as Southern Gospel
on the
Billboard Charts
to now being nominated for
Dove Awards
 for
"The Chain Gang"
and
"Pieces"
is incredible!  We are honored that we were nominated and we feel like this is just the beginning to a new chapter and platform from what is already a rock solid foundation and we will continue to strive to bring the best music that we possibly can to our loyal fans.  Thanks to everyone who have attended our concerts and bought our music.  Your support and prayers means more than you could ever know.  We are looking forward to what God has in-store for us!  We are very excited about the future of the Kingdom Heirs!