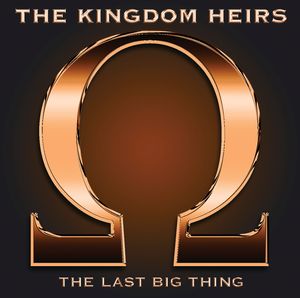 Hey everyone, our new Sonlite Records album, "The Last Big Thing" just hit iTunes this morning for pre-order so go check it out!  
Let us know what you think of our first single and title cut, "The Last Big Thing" written by Dianne Wilkinson and Rebecca Peck. It's playing on SG radio now.  So call your local Southern Gospel radio station and request "The Last Big Thing" by The Kingdom Heirs!
When you Pre-order, you will recieve the title cut automatically!
The Pre-order price is ONLY $7.99!
Click on the link and go Pre-order it NOW! https://clg.lnk.to/0whAZ
Don't forget to LIKE and SHARE EVERYWHERE!