From the Mountains of East Tennessee, Southern Gospel Music fills the air and is the home of The Kingdom Heirs, one of Southern Gospel Music's top Male Quartets. The group started performing in local churches and concert halls and as their music and message spread to a wider audience, so did their popularity and demand. Later in 1982, they began singing at the Silver Dollar City theme park, which is now Dollywood. In 1986 when the theme park took on their new name, The Kingdom Heirs were asked to become the resident gospel group and now this year, both The Kingdom Heirs and Dollywood will be celebrating 33 years. Not only are they one of Dollywood's favorites, but a favorite to millions everywhere.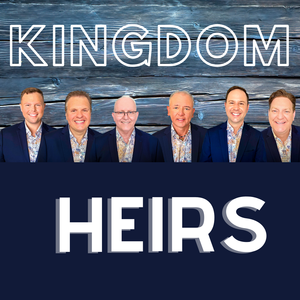 The Kingdom Heirs have been nominated many times for industry awards such as The SGMA Awards, Dove Awards, and The Singing News Fan Awards. Winning Newcomer Group of the Year in 1989, the group has been a constant favorite. The latest award is 2017 Band of the Year, which the band also won in 2002, 2004, 2005, 2006, 2013, 2014, 2015 and 2016.  They have also had many top ten songs, and currently have had 40 top 5 songs in a row and 11 number 1 songs including their latest number #1 song, "I'll Know I'm Home," "The Borrowed Tomb," "Just Beyond The Sunset," (Nominated for Song of the Year) "Just Preach Jesus," (Nominated for Song of the Year) "Tell Me Why," and "He Locked The Gates." Two songs "The Chain Gang" and "Pieces" were nominated for a Dove award, off of their highly successful album, "A New Look" were nominated for a Dove Award in 2016.  Their latest album "The Last Big Thing" debuted at #1 on the Billboard Charts, October. 2017. Over the past years, they have had 29 songs nominated for Song of the Year. With a nine-month schedule performing to thousands of people a year at Dollywood, the group also tours for eight weeks, January through March. All of their tour scheduling is done in house. Recording for Crossroads Marketing on the Sonlite Records label, they are distributed nationally in retail, Christian Book Stores and Internet. Their latest recordings include, A New Look, Redeeming The Time, We Will Stand Our Ground, By Request, Songs From The Redbook, Glory To God In The Highest, The Heart of Christmas, Its Christmas, When You Look at Me, True To the Call and White Christmas CD.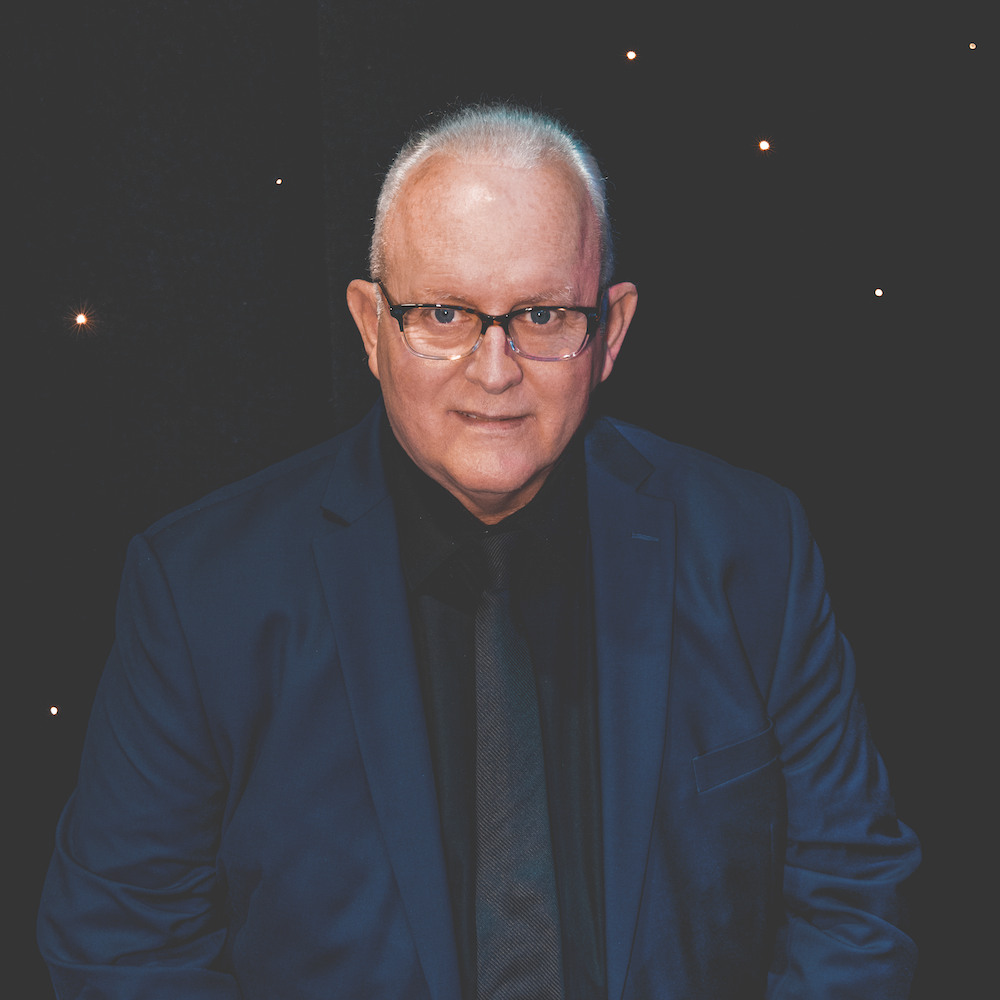 Kreis French
Kingdom Heirs Manager, Bass Player
The group's manager is Kreis French. Kreis is in his 37th year with the group. Along with managing the Kingdom Heirs, Kreis plays the bass guitar for the group.  He was raised in Southern Gospel music. With Christian parents, he gives his Dad and Mom all the credit for his talent and sense of humor toward life.
From: Mascot, Tennessee
Birth Date: 3/13/61
Family: Sonya (wife); Kristen (daughter); Buster (dog)
Favorite Food: Prime rib
Favorite Singer: Steve Warner
Favorite Movie: Christmas Vacation
Favorite Group: KH — Duh!
Favorite Album: The next one
Favorite Song: The one in the charts
Favorite Music: I like all kinds
Favorite Vacation Spot: Hawaii
Favorite TV Show: Andy Griffith
Things I Love To Do: Golf, yard work, play music, ride/work on my Harley, work out.
ACCOMPLISHMENTS:
Nominated Singing News Musician of the Year (2004, 2005,2006,2011,2012,2013, 2014)
10 Time Singing News Band of the Year 2002, 2004, 2005, 2006, 2012, 2014, 2015, 2016, 2017, 2018
Nominated Singing News Band of the Year (23 years)
Owner of The Kingdom Heirs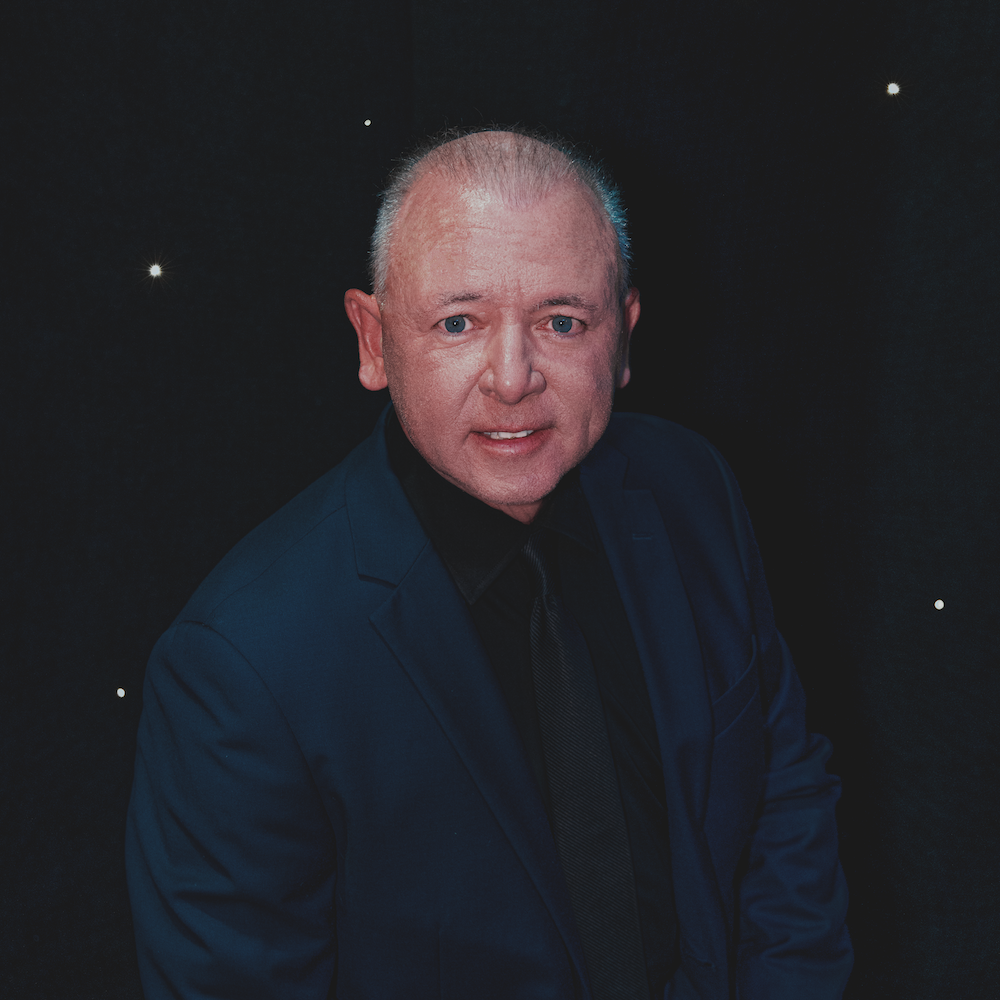 Dennis Murphy
Drummer
Dennis Murphy has been with the group for over 26 years and is the drummer. Dennis has been nominated for Instrumentalist of the Year for over 12 consecutive years. In most recent years he has been singing songs he has written. Dennis is a crowd favorite and very popular member of the group.
From: Oceana, West Virginia
Birth Date: 10/24/67
Family: Angie (wife), McKenzie (daughter)
Previously Traveled With: The Greenes
Favorite Food: Filet Mignon
Favorite Singer: Me
Favorite Movie: Christmas Vacation
Favorite Group: The Kingdom Heirs
Favorite Album: Redeeming The Time
Favorite Song: That Little Baby
Favorite Music: Southern Gospel (being a musician, I actually like ALL music)
Favorite Vacation Spot: On the beach!!
Favorite TV Show: Survivor, and American Idol (Those are all I watch) Oh yeah, Braves Baseball
Things I Love To Do: Spend time with family and be at my pool!!
Person I Most Admire: My wife Angie! She's the kind of person you want to be.
ACCOMPLISHMENTS:
10 time Band of The Year 2002, 2004, 2005, 2006, 2012, 2014.2015, 2016, 2017, 2018
Nominated "Musician of The Year"
2002,2003,2004,2005,2006,2007,2008,2009,2010,2011,2012,2013,2014
BMI award for writer of most played Song 2007   "God's Word"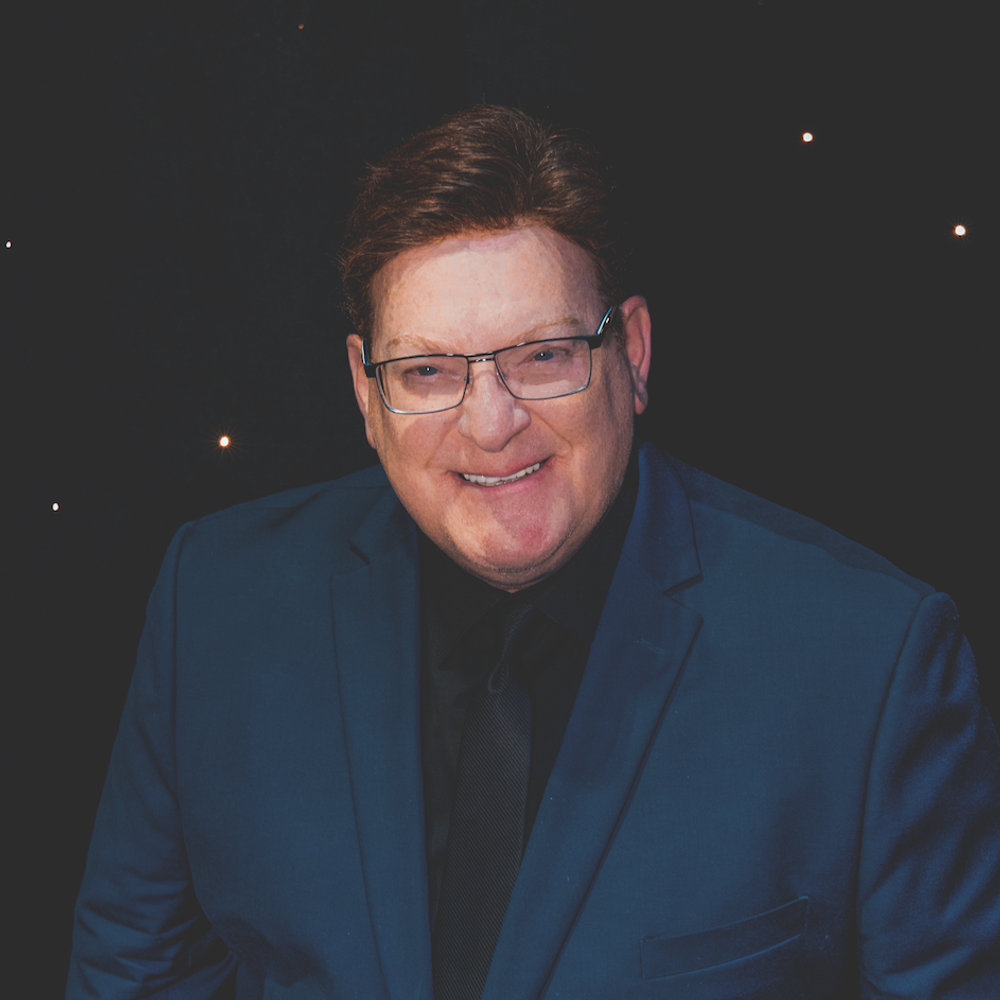 Jeff Chapman
Bass Singer
Now in his 15th year is bass singer Jeff Chapman. Jeff is an amazing bass singer. He can sing the lowest of low notes and has a great lead voice. There are none that are more consistent then Jeff. He is from Brunswick, Georgia.
From: Brunswick, Georgia
Birth Date: 7/17/69
Family: Justin, Sean (sons) & Taylor (daughter), Zaila (granddaughter)
Previously Traveled With: Bob Wills, The Sound, The Anchormen, Blackwoods
Favorite Food: Broccoli and cheese
Favorite Singer: Tim Riley
Favorite Movie: Star Wars
Favorite Group: Gold City
Favorite Album: Pillars of Faith
Favorite Song: When The Saviour Reached Down For Me
Favorite Music: Variety
Favorite Vacation Spot: Bahamas
Favorite TV Show: Andy Griffith
Things I Love To Do: Sing and spend time with my family
Person (s) I Most Admire: My Parents

Accomplishments:
Nominated Singing News Top 5 Favorite Bass (4 years)
Basketball MVP, All Conference 2 years in a row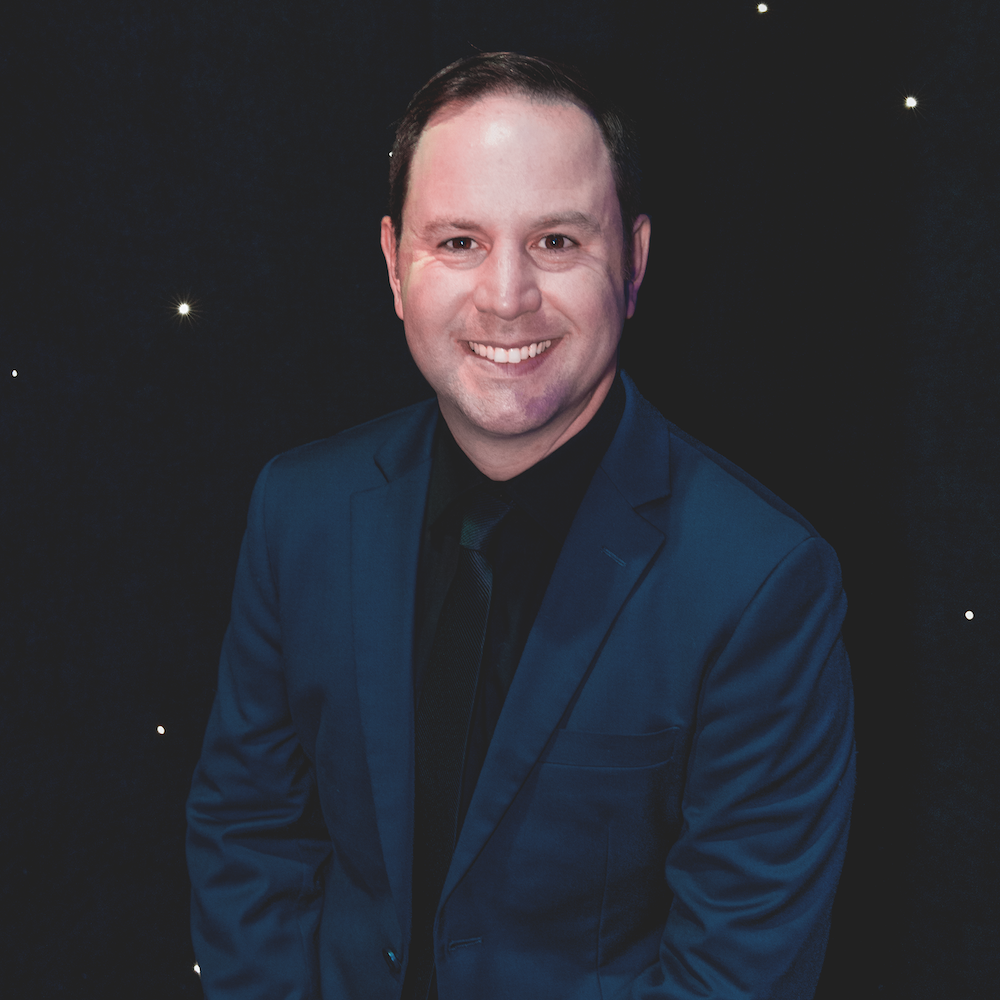 Andy Stringfield
Pianist and Baritone Singer
Andy Stringfield is in his10th year with the group and is from Harriman, Tennessee and is one of the most talented piano players to come along in recent years. Andy attended the University of Tennessee and was a drummer in the Pride of The Southland Marching Band. His talent doesn't stop there. His smooth, baritone voice compliments his amazing piano playing.
From: Harriman, Tn
Birth Date: July 28, 1985
Family: Wife, Rachel and son, Marshall
Previously Traveled With: Greater Faith, Cross 4 Crowns, The Stamps Quartet
Favorite Food: Wendy's Spicy Chicken Sandwich
Favorite Singer: Elvis
Favorite Movie: Dumb and Dumber, Lord of The Rings
Favorite Group: The Mighty Kingsmen
Favorite Album: The Kingsmen- Better In Person
Favorite Song: How Great Thou Art
Favorite Music: Southern Gospel, Country
Favorite Vacation Spot: Las Vegas
Favorite TV Show: Andy Griffith Show, Sportscenter, Whose Line Is It Anyway
Things I Love To Do: Play Piano, Sing, Golf, Fish, Play Basketball
Person I Most Admire: Both my Grandfathers
ACCOMPLISHMENTS:
Won the 6th grade Talent Show
Played on the drumline in the Pride of the Southland Marching Band
Hired to play piano for the Kingdom Heirs
Nominated Favorite Young Artist (2008,2009,2010,2011,2012)
Nominated Favorite Musician 2011,2012,2013, 2014, 2015, 2016, 2017
Band Of The Year 2011, 2012, 2014, 2015, 2016, 2017, 2018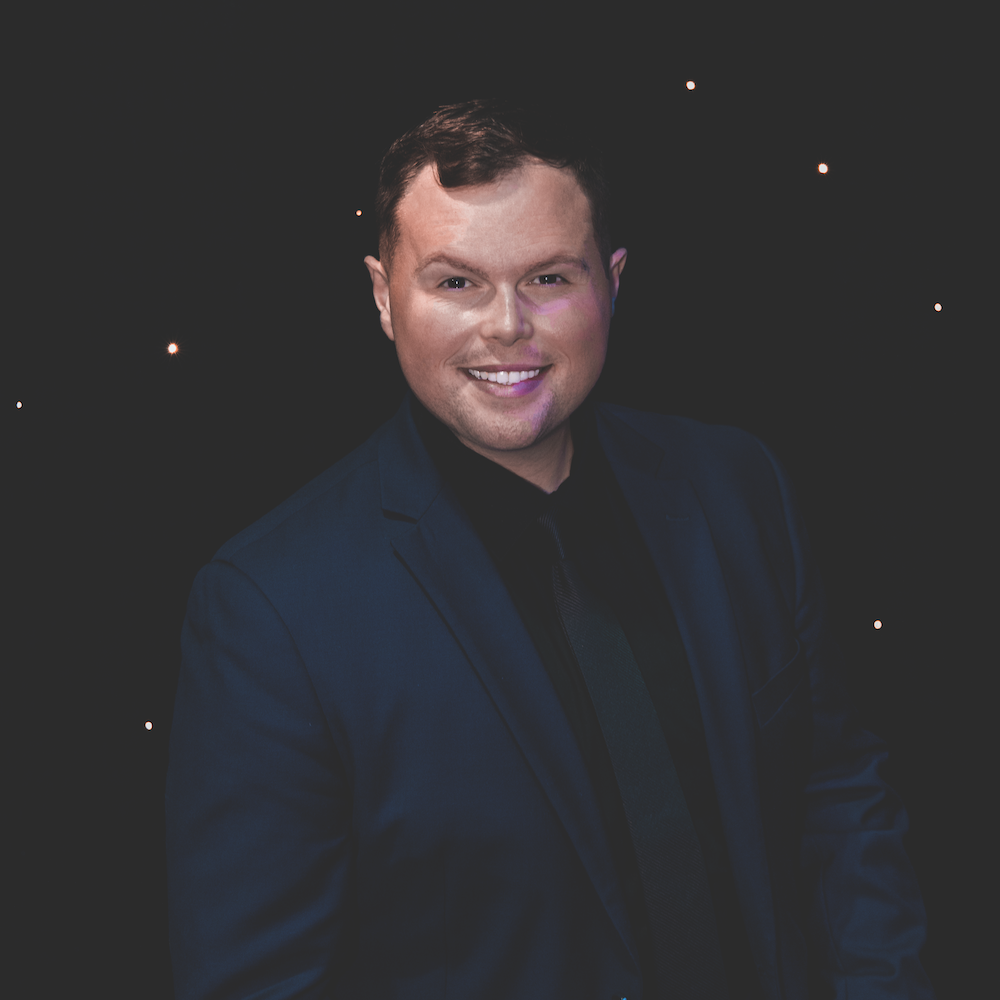 Jacob Ellison
Tenor Singer
Singing the tenor part is, Jacob Ellison. Jacob joined the group in 2021 just before graduating from Lee University. He started singing at the tender age of four and has an incredible tenor voice. From Candler, North Carolina, Jacob might be the youngest in the group, but his stage presence and ministry mindset are evident as he sings.
From: Candler, North Carolina
Birth Date: 12/04/1996
Previously Traveled With: The Voices of Lee, The Edwards Family, Wes & Karyn Green, The Webb Family
Favorite Food: Fried Chicken
Favorite Singer: Michael McDonald, Michael Buble, Michael English, really, any Michaels. I also love Allen Stone and Ole Borud.
Favorite Movie(s):  Elf, The Judge, Dinner for Schmucks, and A Beautiful Day in the Neighborhood.
Favorite Group: Earth, Wind & Fire, Gaither Vocal Band, Anthony Brown and Group Therapy.
Favorite Album: Gaither Vocal Band - Hymns, Give It Away. The Very Best of Hall and Oats, Motown Collection - Michael McDonald.
Favorite Song: Jesus is the Best Thing - Russ Taff, I Believe in a Hill Called Mount Calvary - Gaither Vocal Band, and When I Think About the Lord.
Favorite Music: Black Gospel, Southern Gospel, and R&B.
Favorite TV Show: The Office, Blacklist, Parks & Rec and Madam Secretary.
Things I Love To Do: Sing, of course. I love to travel and try new things with my best friend and sugar baby love, Laynie (my girlfriend).
Person I Most Admire: My mother, all my grandparents, great aunts, my cousin, Tami Smith and my girlfriend, Laynie.
Bio/Story:
I was born in the middle of a family crisis. My father had just died in a car accident, leaving my mother a widow. We did not have much, but I knew I was loved and that when we had nothing, we had Jesus. One thing that our family made a focus is music. I was on the stage and getting booked at churches from the time I was four years old and on. I have had several difficult life experiences, but Momma's lesson of God being enough kept me through it all.
I hope that my life will be a testament of the love and grace of Christ. I pray to achieve this through music that glorifies Him and a lifestyle that does the same.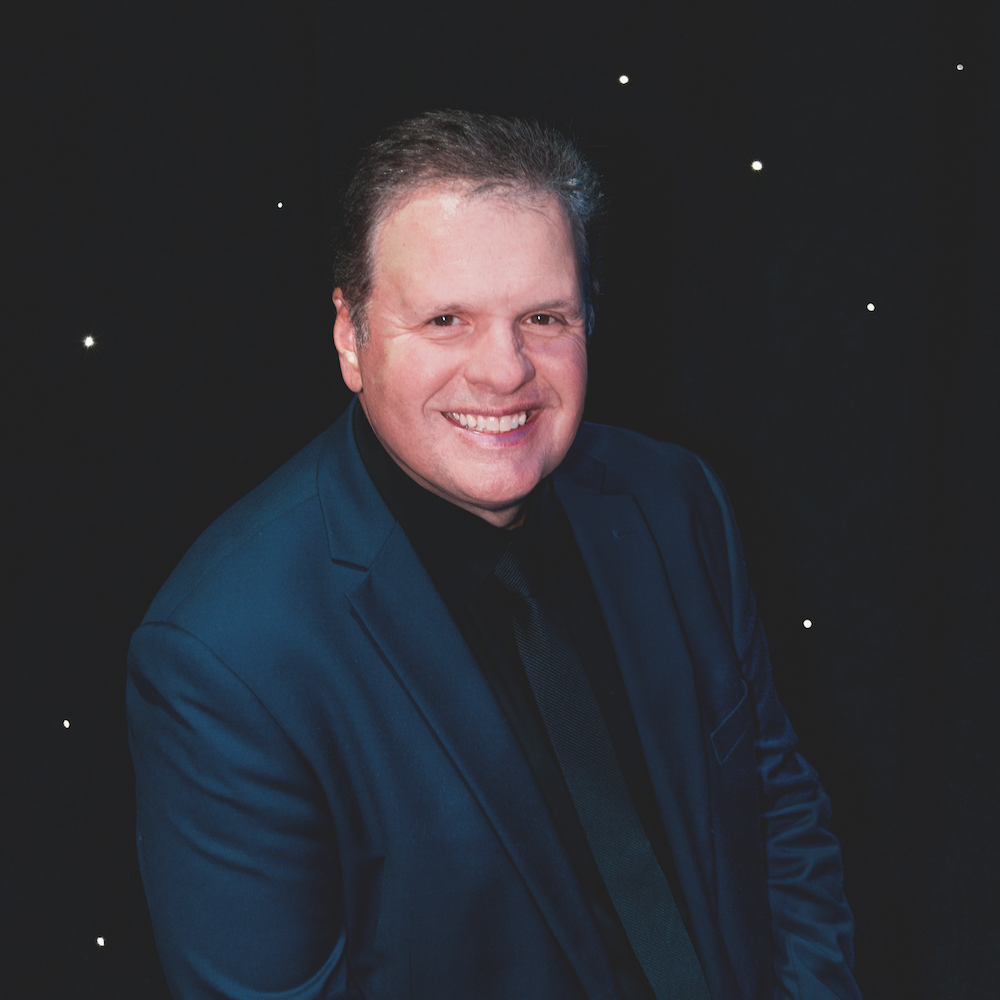 Loren Harris
Lead Singer
Completing the line up from Elizabethton, Tennessee is industry veteran, Loren Harris. Loren's rich, dynamic vocals put the finishing touch on the Kingdom Heirs sound. Loren's commanding stage presence and vocal abilities are a favorite among fans as well as his peers.  
From:  Elizabethton, TN
Birth Date:  May 25
Family:  Cindy (Wife), Cameron (Son), & Kenidy (Daughter)
Previously Traveled With:  The Wilburns & The Perry's
Favorite Food:  Pizza
Favorite Singer: Michael English, Larnelle Harris (no kin)
Favorite Movie: The Patriot, Nacho Libre, Lord Of The Rings
Favorite Group:  Cathedrals (George, Glen, Danny, Mark and Gerald) The Goodmans (Howard, Vestal, Sam and Rusty)
Favorite Album:  Live Naturally (Kingsmen), Chattanooga Live (Kinsmen)
Favorite Song:  Crucified With Christ, I'd Rather Have Jesus.
Favorite Music:  Southern Gospel and Jazz
Favorite Vacation Spot:  Myrtle Beach, SC.
Favorite TV Show:  Sports Center, The Walking Dead
Things I Love To Do:  Spend time with my family and watch my kids play sports.
Person I Most Admire:  My wife Cindy (my rock), Donnie and Sandra Harris (my prayer warriors)
Nominated for Baritone of the Year 2017, 2018, and 2019