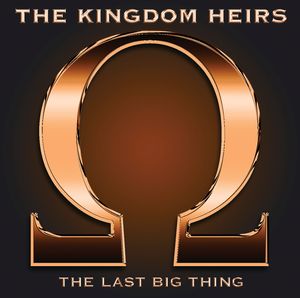 The new Sonlite Records release, "The Last Big Thing" by the Kingdom Heirs has launched!  It is available for pre-order on iTunes for your digital copy as well as our website for your physical copy.  When you pre-order your iTunes digital copy, you immediately receive the title cut, "The Last Big Thing". You will also get two more tracks before the actual September 29th release date.  The second track will be released August 25th and the third track will be released September 22nd. 
Pre-ordering your physical copy on our website is easy!  Go to our online store and purchase your copy TODAY and it will be shipped out September 10th!  That's right! Be the first to get the actual CD copy in your hands before it hits the streets!  
You can also listen to 30 second clips from the iTunes link of each song just to give you a hint of what's coming!
Listen to the latest single and title track "The Last Big Thing" on our website! 
Enjoy!