The Heir Head Nation
Welcome to the Heir Head Nation!
This is for all of our fans and supporters who love the Kingdom Heirs and their music.  Here is where we will be hosting different activities like our periodic contests, polls, Q/A sessions and many other things that we want to include our Heir Head Nation in.  
We have such loyal supporters and we truly love each one of you and thank you for your support and prayers. Have fun!
Join The Heir Head Nation!
Thanks for voting!
What is your favorite song on Something Good Volume Two?
What A Beautiful Day

187

It's Gonna Be A Great Day

82

That's How I Know

87

The Lovely Name Of Jesus

167

The Love Of God

109

Something To Shout About

74

Run On

49

Thus Saith The Lord

42

When We Sing Around The Throne Eternal

67

Joshua Fit The Battle Of Jericho (Instrumental)

728

1592 responses
Share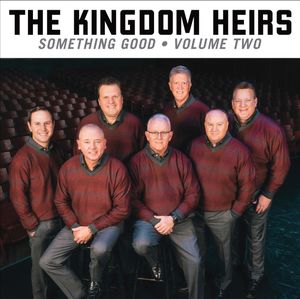 If you've not purchased your copy of the brand new recording "Something Good Volume Two", you can do so at these locations online.

Kingdom Heirs Website

iTunes