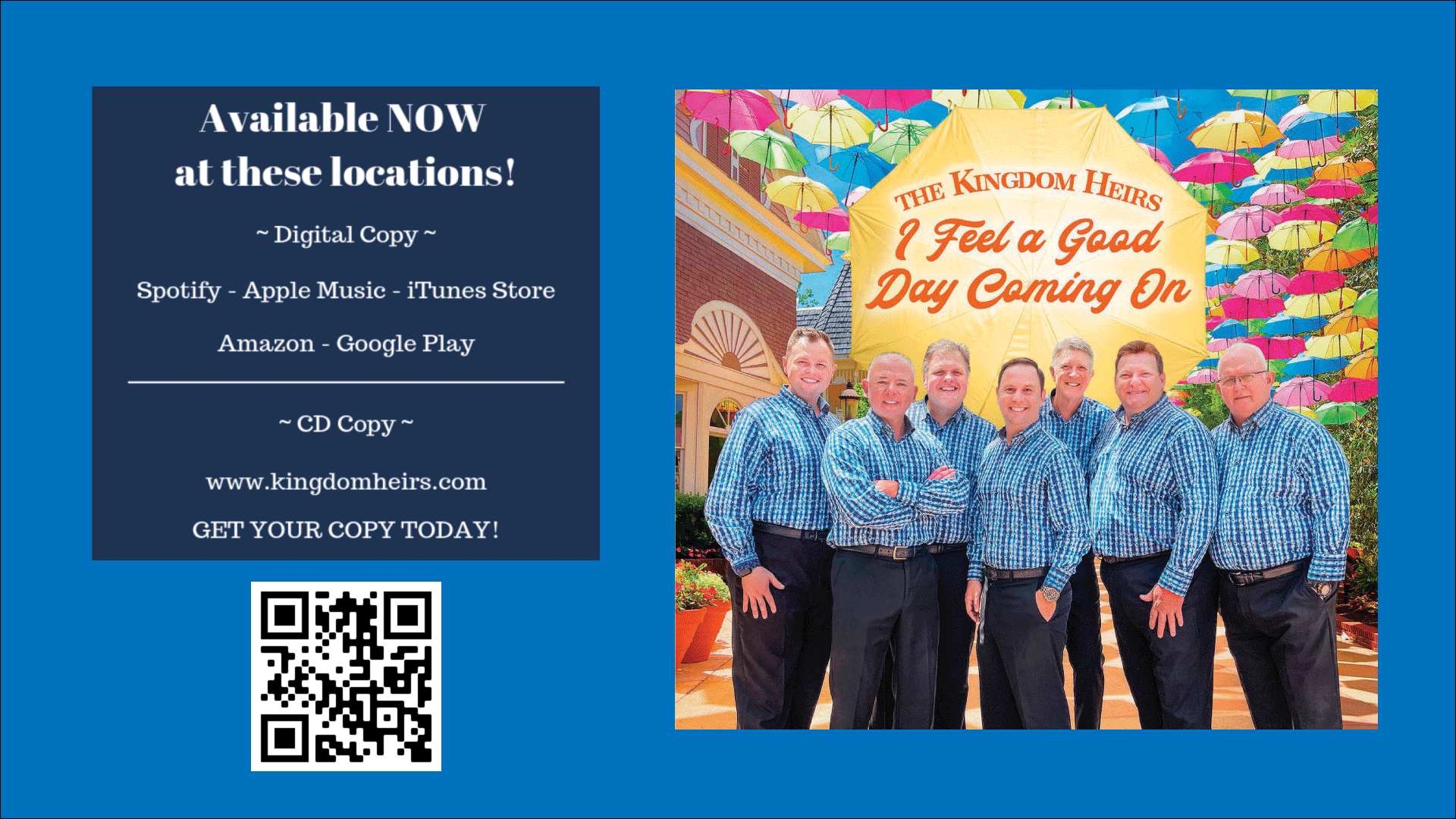 October 15, 2021 - Kingdom Heirs' brand new album "I Feel A Good Day Coming On" is now available on all digital platforms and in can be purchased online here: https://clg.lnk.to/KHgdco-lp.
Visit Kingdom Heirs Online Store now to order a CD or download individual songs.
This upbeat album has eleven songs on it, including one recorded with The Heath Brothers called "Good Day Coming On."
Thank you for supporting the Kingdom Heirs!