Dennis Murphy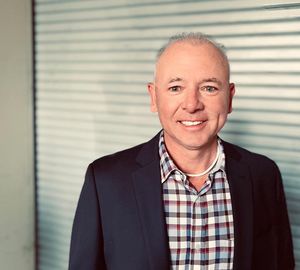 Drummer
From: Oceana, West Virginia
Birth Date: 10/24/67
Family: Angie (wife), McKenzie (daughter)
Previously Traveled With: The Greenes
Favorite Food: Filet Mignon
Favorite Singer: Me
Favorite Movie: Christmas Vacation
Favorite Group: The Kingdom Heirs
Favorite Album: Redeeming The Time
Favorite Song: That Little Baby
Favorite Music: Southern Gospel (being a musician, I actually like ALL music)
Favorite Vacation Spot: On the beach!!
Favorite TV Show: Survivor, and American Idol (Those are all I watch) Oh yeah, Braves Baseball
Things I Love To Do: Spend time with family and be at my pool!!
Person I Most Admire: My wife Angie! She's the kind of person you want to be.
Accomplishments:
10 time Band of The Year 2002, 2004, 2005, 2006, 2012, 2014.2015, 2016, 2017, 2018
Nominated "Musician of The Year"
2002,2003,2004,2005,2006,2007,2008,2009,2010,2011,2012,2013,2014
BMI award for writer of most played Song 2007   "God's Word"